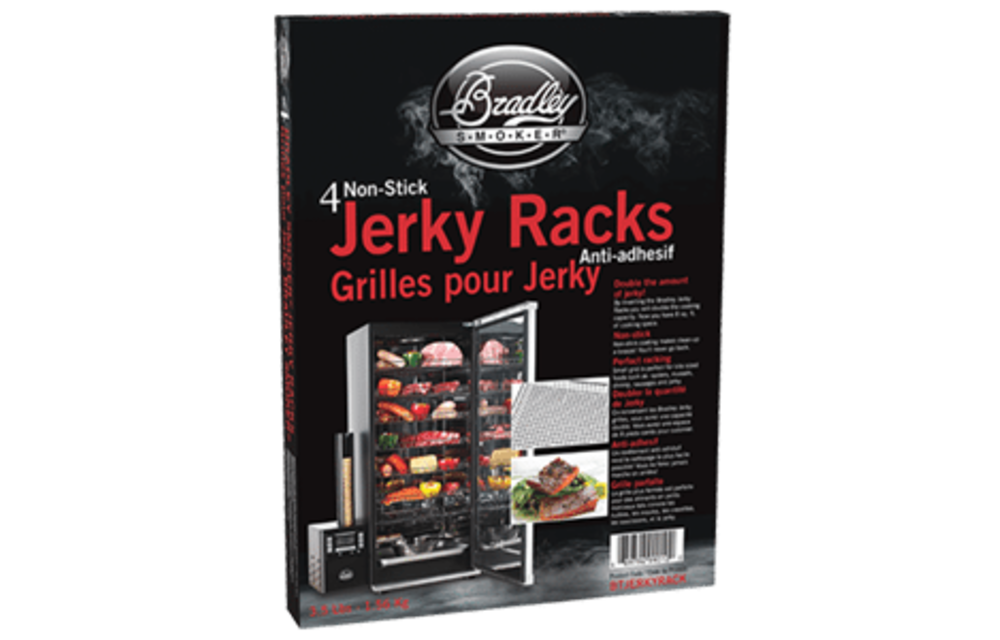 Bradley Jerky Racks (Non Stick) - Set of 4
C$ 39.99
Excl. tax
5 In stock
Available in store:

Check availability
With a smaller mesh opening, the non-stick coated Jerky Racks are perfect for cooking smaller items like beef jerky, oysters, almonds, vegetables, sausages, and more....
Free Shipping on Parcel Orders Over $200 in Canada!
Earn Deck Dollars with every purchase!
Free Local Delivery in Regina and Saskatoon!
Worry Free Guarantee!