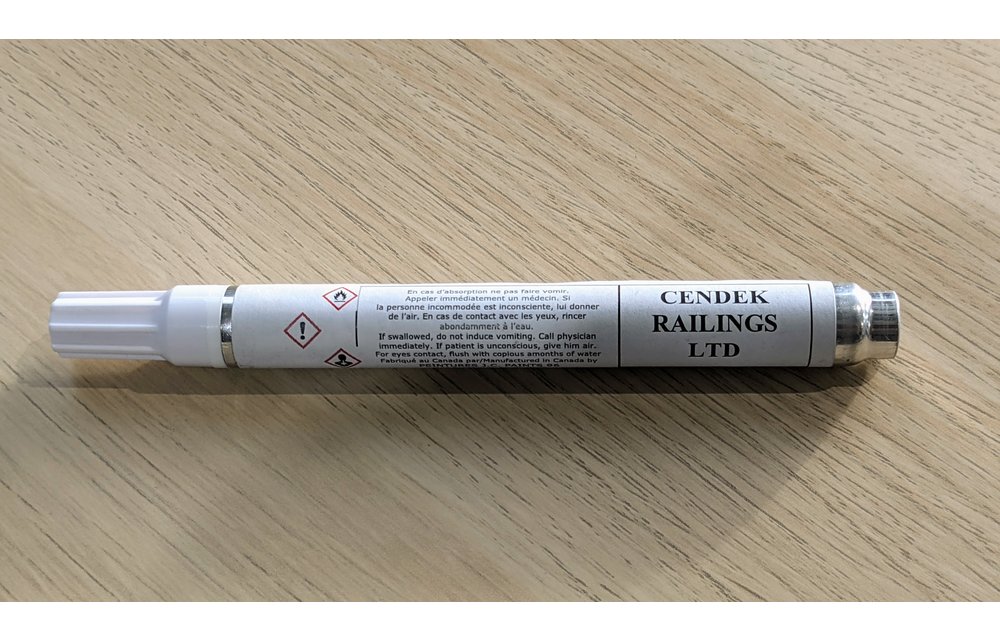 C$ 37.99
Excl. tax
2 In stock
Available in store:

Check availability
Ensure that your new Century Railing has consistent finish after installation with this easy-to-use paint pen. After cutting railing sections, drilling for brackets, or any minor scuffs that happen, just use the pen to achieve the even finish you deserve....
Free Shipping on Parcel Orders Over $200 in Canada!
Earn Deck Dollars with every purchase!
Free Local Delivery in Regina and Saskatoon!
Worry Free Guarantee!