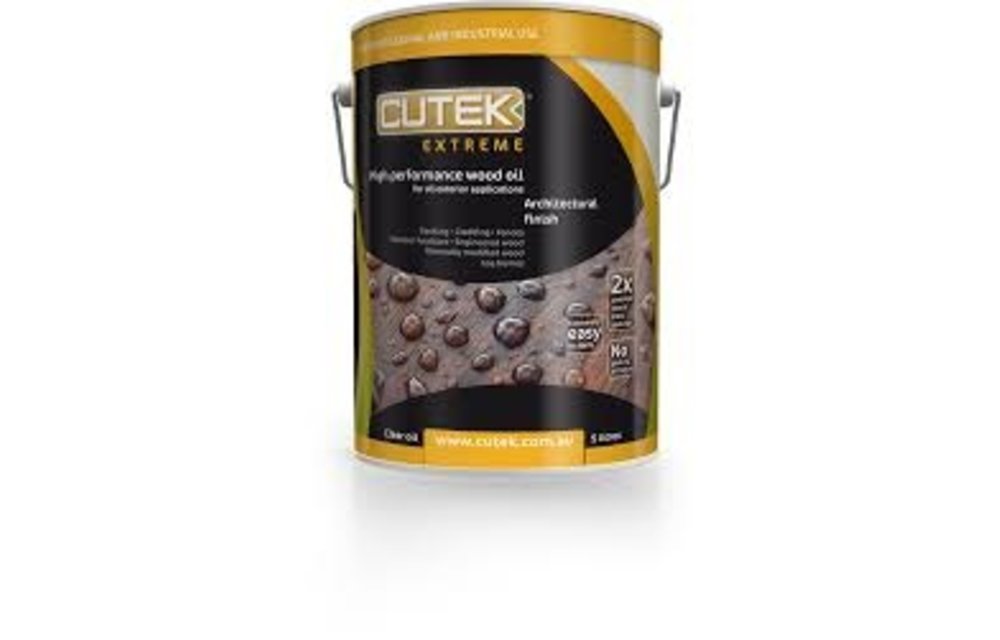 Cutek Extreme 5 Gallon (Tint required)
C$ 599.99
Excl. tax
7 In stock
Available in store:

Check availability
Cutek Extreme is a unique wood protection oil which keeps wood and engineered timber looking great for many years. It comes as a clear oil, with a choice of 10 colourtones (sold separately) which can be added to enhance the natural look of your project....
Free Shipping on Parcel Orders Over $200 in Canada!
Earn Deck Dollars with every purchase!
Free Local Delivery in Regina and Saskatoon!
Worry Free Guarantee!