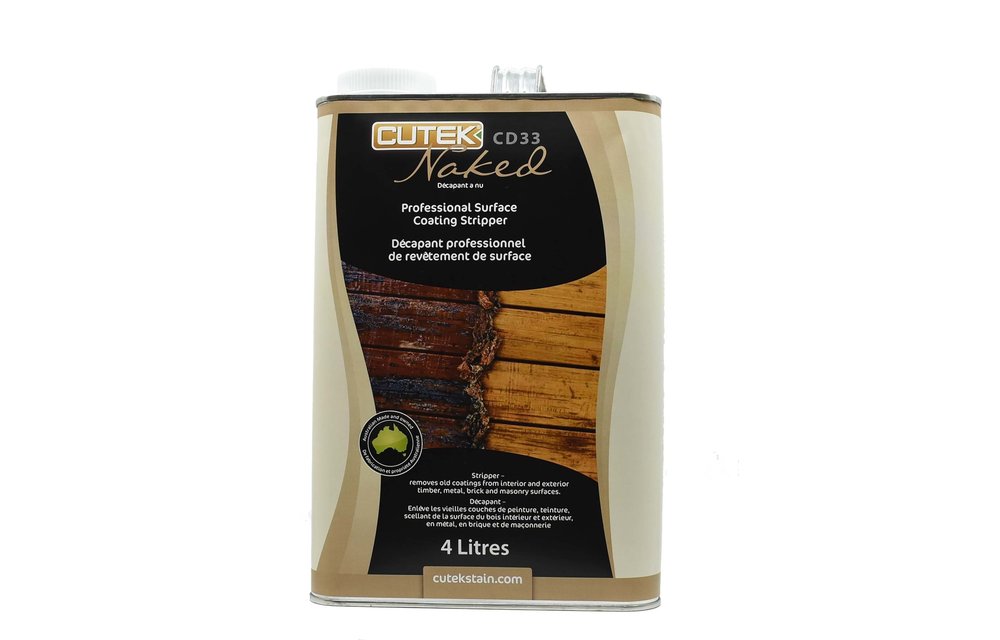 Cutek Naked CD33 Stain Stripper
C$ 79.99
Excl. tax
5 In stock
Available in store:

Check availability
Cutek CD33 Naked is a safe, mild and effective wood coating and paint stripper. It's suitable for removing multiple layers of most commonly used wood coatings such as latex paints, stains, varnishes, linseed oils, acrylics and other film forming coatings...
Free Shipping on Parcel Orders Over $299 (Canada Only)
Earn Deck Dollars with every purchase!
Shop in store in Regina and Saskatoon!
Worry Free Guarantee!