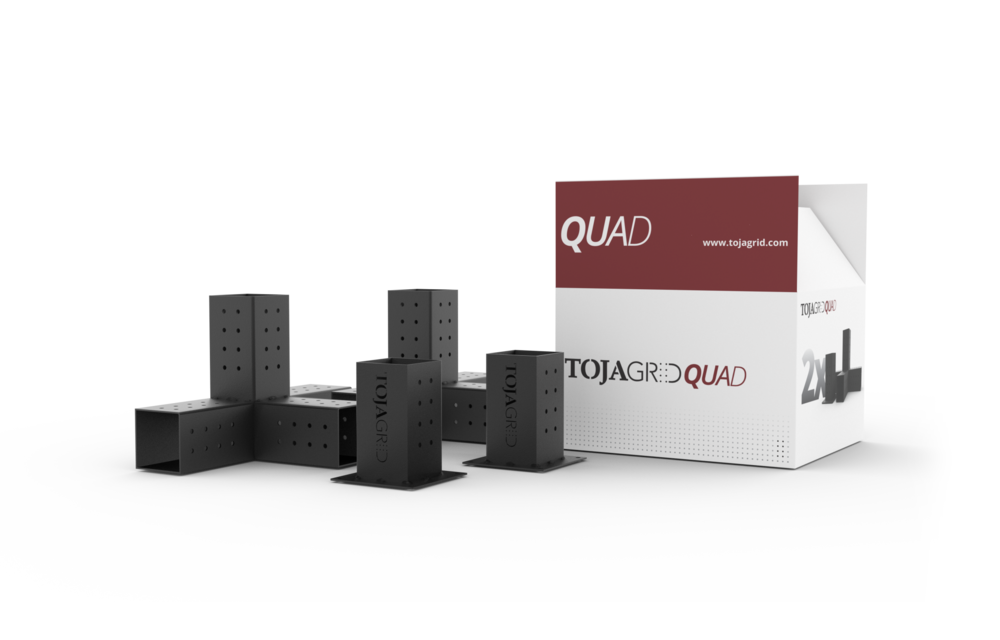 TOJA Quad 2 Pack + 2 Solo 4x4 S4S
C$ 330.00
Excl. tax
3 In stock
Available in store:

Check availability
QUAD is a 4 arm pergola extension bracket. It allows you to connect two or more pergolas for a larger shaded space. In addition to being great for large outdoor living spaces, it is also ideal for restaurants and commercial spaces....
Free Shipping on Parcel Orders Over $299 (Canada Only)
Earn Deck Dollars with every purchase!
Shop in store in Regina and Saskatoon!
Worry Free Guarantee!